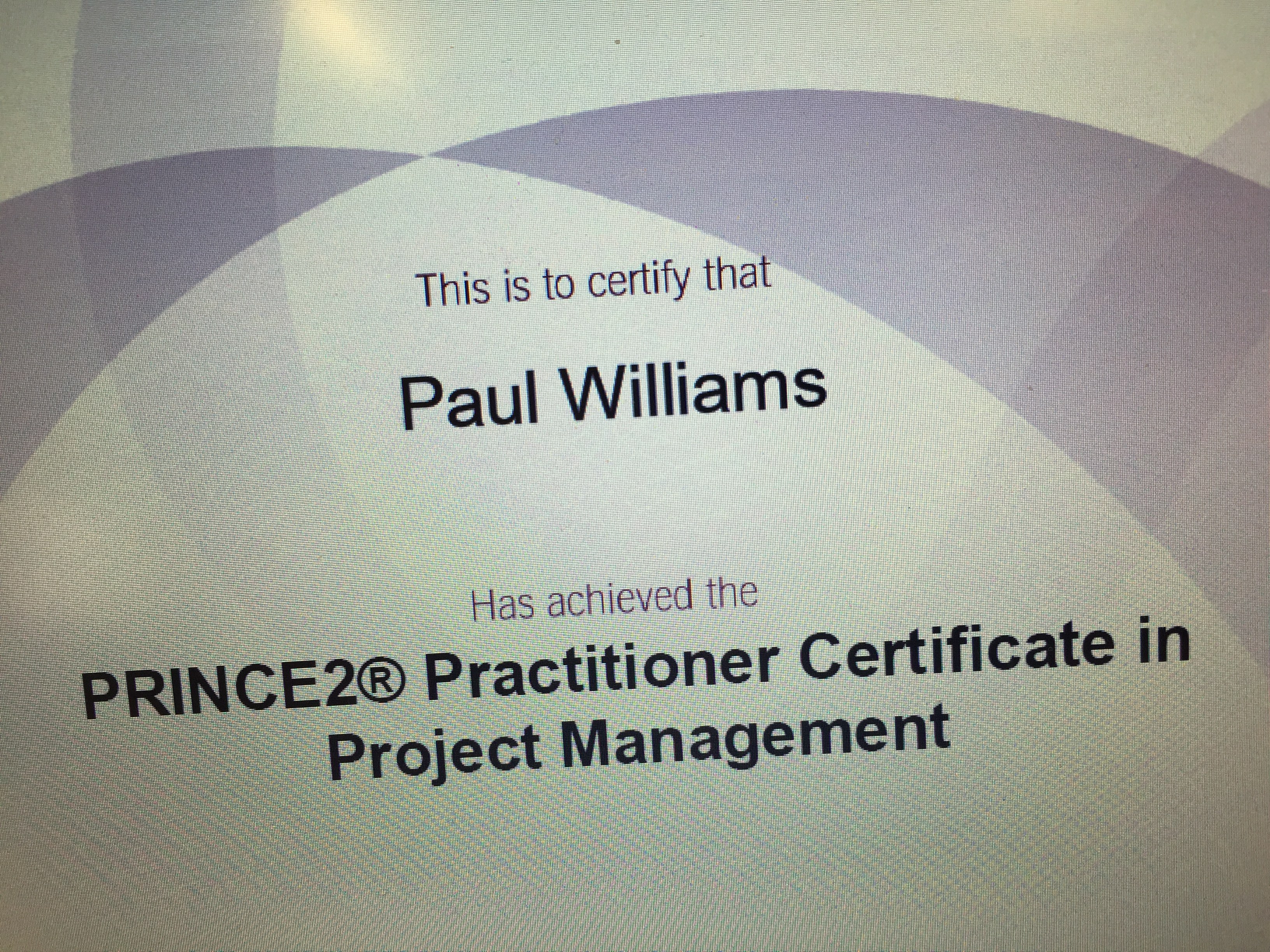 Project Management Practitioner
Twenty years later – PRINCE2 Practitioner Certificate in Project Management.
PRINCE2 is a structured project management method and practitioner certification programme, which emphasises dividing projects into manageable and controllable stages.

PRINCE2 is based on seven principles: Continued Business Justification, Learn From Experience, Defined Roles & Responsibilities, Manage By Stages, Manage By Exception, Focus On Products, and Tailor To Suit The Project Environment.